Do you have a Masterbuilt smoker? Then you have to read this article. Okay, let me explain why! 
Masterbuilt products are the pinnacles when it comes to BBQ smokers or grills. But having smaller chip trays, they cannot hold wood chips or chunks for longer.
So, what should you do? Just change the original Masterbuilt wood tray that comes with the smoker and go for a replacement tray with a bigger capacity. Simple!
On that note, here I go with two amazing Masterbuilt chip tray upgrades to blow your mind.  Let's check them out!
Every product is independently reviewed and selected by our editors. If you buy something through our links, we may earn an affiliate commission at no extra cost to you.
"Smoking is an art, and the wood chip tray is your paintbrush, allowing you to craft flavors that dance on the palate."

Michael Chavez
Masterbuilt Wood Chip Tray Upgrade
No matter how good a smoker is, topping up the tray with wood chips or chunks every 45 minutes is a real hassle. 
Yes, I am talking about Masterbuilt, undoubtedly a giant in the BBQ field. But, should you go for a Masterbuilt smoker despite this deficiency? Of course, yes but with a little bit of modification. 
Below, I will review two excellent choices for Masterbuilt smoker wood chip tray replacement. Hope this guide helps resolve your frequent wood-filling issues with Masterbuilt!
BISONCOOK Wood Chip Tray Replacement 
Looking for an ideal wood chip tray replacement to upgrade your smoker's performance? Look no further and get into the details of this product below.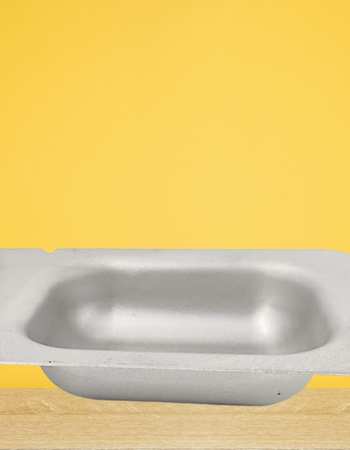 Top Features
Well-built architecture

Superb temperature control

Easy and effortless installation

Offers even and consistent smoking throughout

Compatible with a wide range of Masterbuilt smokers
| Specifications | Parameters |
| --- | --- |
| Brand | BISONCOOK |
| Color | Wood Chip Tray |
| Outer Material | Wood |
| Fuel Type | Electric |
If you have a Masterbuilt 30″ or 40″ digital electric smoker, I have something amazing to offer you.
Upgrade your low-capacity wood chip tray today with this Bisoncook wooden tray replacement and BBQ as long as you want.
The package includes one smoker chip tray replacement at a pocket-friendly price tag. That being said, the wooden outer part is super durable for any range of heat count.
Most importantly, it suits most of the Masterbuilt digital electric smoker models. That surely seals the deal for any BBQ enthusiasts out there.
Still, if you have any queries about the fit models, just pen an email to the manufacturers. Their customer service is truly commendable. You will get a reply within 24 hours.
However, the dimensions of this replacement part are 8.35×4.84×1.65 inches. Having 4.5 ounces of weight, it's more than easy to assemble.
You just need to follow the plug-and-play method to enjoy an amazing BBQ session. Nothing more, nothing less!
Just replace your original Masterbuilt tray with this product and see the entire smoker work like new.
Resultantly, you can put a handful of wood chips on this tray and heat your meat like a pro.
Pros
Quite durable

Hassle-free assembly

Lightweight and portable

You can clean the tray easily

Produces a great amount of smoke
Cons
Not suitable for propane smokers, made for Masterbuilt electric smokers only
Also Read: Smoker Water Pan Replacement For Weber, Masterbuilt, Char-Broil, Pit Boss & More
A-Maze-N Smoker Tray
If you want a longer smoking session as long as 12 hours from your Masterbuilt smoker, what could be the best deal other than decorating it with an A-Maze-N chip tray?
Here go the prime specifications of this out-of-the-box wood chip tray for your consideration: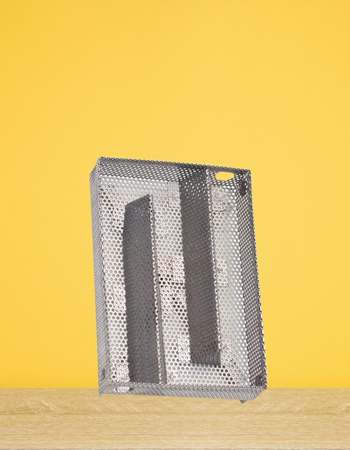 Top Features
Durable stainless steel construction

Designed for both hot and cold smoking

Offers 8-12 hours of longer smoking sessions

Lightweight architecture for added portability

The 5″×8″×1.5″ size is pretty convenient to use
| Specifications | Parameters |
| --- | --- |
| Brand | A-MAZE-N |
| Item Dimensions | 5 x 8 x 1.5 inches |
| Color | Silver |
| Outer & Inner Material | Stainless Steel |
| Item Weight | 0.9 Pounds |
Whether you are smoking brisket, fish, salt, cheese, turkey, or poultry, rest assured that this wonderful wood chip loader is going to add a mouthwatering essence to your dish.
You can get a full-bodied smoke for 12 hours max using either A-Maze-N pellets or sawdust.
Worry not, you don't necessarily have to use their pellets only. Other pellets and sawdust will work as well. But please note that the smoke time varies based on what pellets you are using.
On the brighter side, the all-stainless steel construction makes it top the list of the best wood chip tray replacement kits, for good reasons though.
Also, thanks to the high-quality materials, it remains rust-free, and therefore, you can clean the tray quite easily.
Need an extended smoking period? Getting this high-tech kit is all you need to do.
One of the major selling points of this product is its unmatched durability. No matter how long you use it, nothing really changes.
Being compatible with both hot and cold smoking, it's the perfect cooking companion for camping and tailgating.
Plus, the portable size keeps all the hassles of transportation at bay!
However, the only downside is that it takes some time to get going. Other than that, it is a great buy, indeed!
Pros
Easy to use, carry, and clean

Produces great quality smoke

Suitable for both cold smoking and hot smoking

Remains rust and corrosion free for a long time

A versatile smoke generator for any smoker or grill
Cons
Takes a little longer to start smoking compared to other wood chip trays
Also Read: How Much Wood Chips For Masterbuilt Electric Smoker (Answered)
Chip Tray Upgrade Vs AMNPS Smoker Tray
Now, it's time to begin the battle between the two wood chip tray replacement kits reviewed above.
Let's see which wins over whom in terms of versatility, ease of use, and performance.
First thing first, you can use the A-Maze-N wood chip loader with any smoker or grill, whether it's electric, charcoal, or propane. You can literally turn any grill into a BBQ smoker with this user-friendly chip tray.
On the contrary, the Bisoncook Chip Tray Upgrade works with electric smokers only.
But as long as you are looking for a wood box replacement kit for your Masterbuilt electric smoker, both work pretty fine though.
In terms of the first product, you get it in its signature wood chip tray color which is pretty popular.
But A-Maze-N produced their wood chip loader replacement kit in silver color.
However, there is another basic difference between the Chip Tray Upgrade and the AMNPS smoker tray. The outer part of the Bisoncook one is wooden whereas the AMNPS tray is made of stainless steel.
Naturally, the latter one is a better value for your money in terms of durability and rust resistance.
Both the kits work more than well in terms of temperature control. But the A-Maze-N one wins the race with an exclusive feature.
It is designed to support both hot and cold smoking. And it can produce great quality smoke up to 275°.
Now, let's compare their size and dimensions. The Wood Chip Tray replacement part from Bisoncook has dimensions of 8.35×4.84×1.65 inches. Talking of the AMNPS tray, the dimensions are 5×8×1.5 inches.
As you can see, the heights are almost similar, and therefore, you can fit them into any Masterbuilt electric smoker without any hassle.
Moreover, both products come in portable sizes which makes them perfect for camping, tailgating, or backyard BBQing.
Contrary to what you may think, the Wood Chip Tray weighs 5.9 ounces only, lighter than the AMNPS smoker tray with a weight of 14.4 ounces.
Of course, the stainless steel construction adds some weight to the latter.
In terms of versatility, I vote for the AMNPS tray as it is compatible with literally any smoker or grill out there. But initially, it was designed for supporting only electric smokers though.
Nevertheless, you get an extended smoking session with the AMNPS smoker tray for up to 12 hours which is wonderful, I guess.
Wait, wait, don't just end up getting the AMN one considering all these pluses. It falls behind the Bisoncook Wood Chip Tray replacement kit for starting the smoke quite later.
Yes, that's where the Bisoncook one is a better deal. You have to wait a bit longer for the A-Maze-N smoker tray to get going.
But once you see it get going, there's no looking back. Although, you need to spend a few more dollars to get it.
However, whichever wood chip tray replacement kit you go for, it will eliminate the hassle of loading the small Masterbuilt tray every 30-45 minutes.
In the process of loading the tray frequently, you also open the door more. That means the smoker also loses some heat when the door is frequently opened.
That's why, choose either of the products to upgrade your smoker's performance. With a moderate budget, go with the Bisoncook Wood Chip Tray if you want immediate smoke.
But if you can wait, the A-Maze-N surely produces a better result with a much longer grilling session.
Also Read: Do You Soak Wood Chips for Masterbuilt Electric Smoker (Explained)
What Is A Smoker Chip Tray And How Does It Work?
A smoker chip tray is basically a smoker box that houses the wood chips while BBQing.
Usually, a smoker tray sits atop the burner or heating unit of your smoker. Having holes across their top surface, they transfer the heat into the wood chips to let them smolder.
They are, indeed, excellent smoking and cooking tools to add flavorful essence to your food through the vents.
Also Read: From Ribs to Brisket: Delicious Masterbuilt Smoker Recipes for Every Occasion
Where Is The Wood Chip Tray For Masterbuilt Smokers?
You will find a small door right above the burner of your Masterbuilt smoker. There sits the wood chip tray which is known as a flame disk bowl.
How To Use Masterbuilt Wood Chip Tray
In a Masterbuilt 30″ electric smoker, there should be a slide-out wood chip loader. However, in some models, the wood chip trays are designed as side-loading units.
Whatever the case is, remove the loader from the smoker and load it according to its capacity. Then put it back in place and turn the handle to the "unload" position.
Now, the wood chips will be evenly distributed on the chip tray surface. Finally, you can turn the smoker on for a consistent smoking session.
Also Read: Masterbuilt Electric Smoker Tips And Tricks To Become A Master Of Smoking
How To Clean Wood Chip Tray
Cleaning a wood chip tray of your electric smoker or grill is no rocket science. You can clean the tray quite easily with a few steps.
After a long day of cooking, let the smoker cool down first. Then remove its wood chip tray.
Eliminate the ash of the tray into the garbage. If there is still any wood chip left, save it for further use.
Now, just wipe the chip tray with a damp cloth. That's it!
Conclusion
As a hardcore BBQ lover, it's quite difficult to get along with your Masterbuilt's original chip tray. Because it's often too small to produce enough smoke for a long period of time.
On that note, the third-party grill smoker boxes are preferable for their wider capacity.
Hopefully, you have found your ideal Masterbuilt chip tray upgrade from the reviews above. Both the products let you enjoy longer smoking with less filling.
Regardless of your choice, you can make the best use of your Masterbuilt smoker for sure.
Good luck!